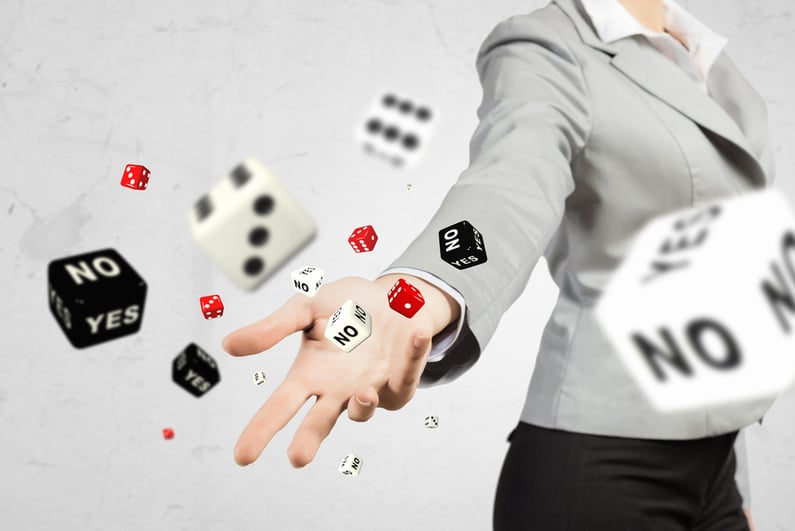 No expansion of games yet
An increase in COVID-19 cases in Massachusetts has led the state's Gaming Commission to reject a request by casinos to restore craps and roulette games. MGM Springfield and Encore Boston Harbor wanted to be able to offer guests more gaming options, but the Commission feels it is unsafe to do so at this time.
Last Friday, Governor Charlie Baker announced that the second step of Phase 3 of the state's reopening plan will be postponed indefinitely. The continued increase in cases also led to this decision. It is unlikely that more casino games will be allowed until the state continues the phased reopening process.
Craps and roulette a no-go
The Commission hosted a meeting on Thursday to discuss the possibility of letting casinos start offering craps and roulette gaming again. The Commission stated that MGM and Encore, along with Plainridge Park, have done well in complying with the COVID-19 safety guidelines, but despite this, the regulators do not feel it is prudent to add more games at this time.
Bruce Band, the Commission Investigations and Enforcement Bureau Assistant Director, said:
We're going to continue reviewing this and keeping and eye on the COVID numbers and consider that at a later date."
Poker is also off the table at the moment for casinos. A Commission staff representative said that poker would need to be limited to four players or fewer to make it safe for players and employees. At that low number of players, the game would not be profitable for operators.
For now, the casinos are only allowed to offer slots and blackjack.
Sports betting saga continues
As casinos vie for more gaming options, the saga involving sports betting continues in the state. At the end of July, the Massachusetts House of Representatives rejected an amended version of an economic development bill by the Senate. Because the House rejected the measure, sports betting legalization could be an option for the state once again.
The Senate had amended H.4887 and in the process, removed the sports betting aspect as well as the legalization of online lottery ticket sales. A compromise committee has now been created to try and find an agreeable solution between the House and Senate.
The committee must submit a compromise bill to both chambers; there is a possibility that sports betting and online lottery gaming will be included with the compromise bill.
PointsBet has chosen Evolution Gaming as its partner for live casino games in the US online gambling sector.
PointsBet currently has sports betting operations in a number of states and an online casino in Michigan. Evolution Gaming is a leading provider of live casino games and has a studio in Atlantic City, New Jersey. The two parties will work together to roll out live casino offerings for PointsBet's online platforms going forward.
PointsBet chief innovation officer Seth Young spoke about this partnership in a press release, saying: "We are thrilled to partner with Evolution Gaming to launch Live Casino technology in US jurisdictions, where we plan to offer our proprietary online casino platform."
PointsBet will also be able to create exclusively branded environments and tables if needed.
Evolution Gaming chief commercial officer Sebastian Johannisson spoke about how this new deal with PointsBet will help expose US players to a variety of different live casino games. PointsBet will also be able to create exclusively branded environments and tables if needed.
Forays into the US market
PointsBet first entered the US market in July 2018 when it secured an online sportsbook license in New Jersey, which launched in January 2019. It now has sports betting operations in Indiana and Iowa. PointsBet also has agreements in place to expand into other states and to launch an online casino in New Jersey. Some of its partners include the Denver Nuggets, Colorado Avalanche, Colorado Rapids, Indiana Pacers and the Detroit Tigers.
Evolution Gaming's first foray into the US market was through the opening of its New Jersey studio in August 2018. It is currently developing a new studio in Pennsylvania, slated to open before the end of 2020. It also is developing a Michigan studio that will go live in 2021.
Prior to this deal with PointsBet, Evolution Gaming entered into a partnership with Golden Nugget in May 2020, presenting a significant stepping stone for the company in the States.
Popularity of live casino games
Live casino games have become increasingly popular in recent years, offering online casino players the chance to have a more immersive experience by placing bets with a real-life dealer. The live streams are more authentic than the standard online casino table games that have been available on the internet for years.
Evolution Gaming is at the forefront of this growth, with its total revenue for the first six months of 2020 increasing by 48% year-on-year, up to €243.5m ($288m). Its profits rose by 98% to €124.6m ($147.4m), representing a 51% profit margin. The company believes that the lack of sports during the pandemic provided a boost to its performance.
Evolution also has a deal in the works to purchase online casino game developer NetEnt for $2.1bn.
Greece Gambling Law Reform to Include New Slot Stakes and Spin Limits Plus Advertising Ban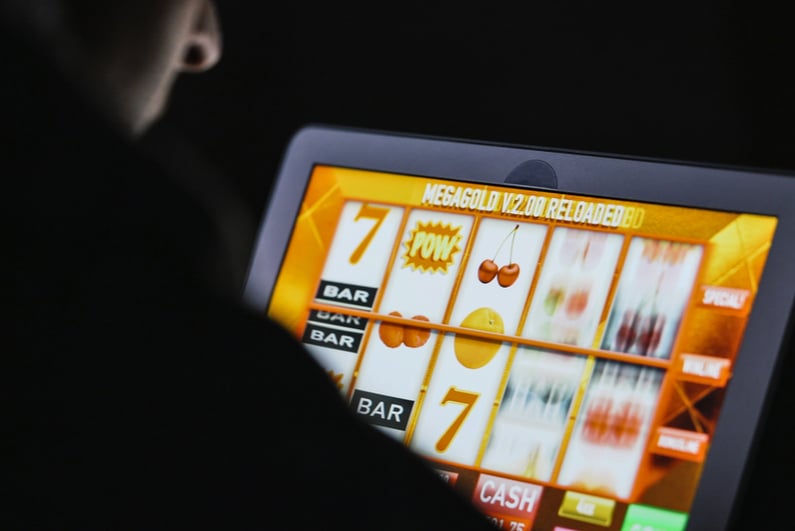 RNG games face restrictions
Secondary legislation was recently published as part of Greece gambling law reform, setting new restrictions on online random number generator (RNG) games. Such games as slots will be subject to a spin and stake limit plus an advertising ban.
Originally, Greece had plans to ban RNG games entirely, but a provision to do so was removed when parliament passed a version of the bill in October 2019. The bill was submitted in January to the European Commission.
Greece gambling law reform
Based on the new rules, online RNG games will have a maximum stake set at €2 ($2.36). On top of the stake limit, there is also a limit of €5,000 ($5,895.68) set on prizes per gaming session. For all casino games, a maximum prize limit of €70,000 ($82,539.45) has been set.
Players will be limited to a three-second spin minimum as well. This means they cannot start another spin on a slot game until three seconds have passed from the last spin. This regulation applies to all RNG games except for poker.
Other changes aim to further protect players from gambling harm. Online players are required to choose deposit, loss, and duration of play limits. License holders must provide customers with a warning if they exceed 80% of their set limit.
A self-exclusion system will also be in place for gameplay and marketing communication. Players are free to choose how long they will self-exclude from either category.
Slot advertising regulations
As part of the new regulations based on the 2019 revamped gambling bill, operators are not allowed to advertise slot games outside their website. Social media advertising is allowed but must be restricted to the legal gambling age limit. Marketing campaigns cannot target minors.
Operators must ensure that advertising does not present a positive image
Campaigns must not include characters who look the age of a minor or appear on websites or programs that are directed toward minors. Operators must ensure that advertising does not present a positive image, such as showing winnings going toward a good cause or tax revenue.
Every advertisement must display the legal gambling age and reference the Hellenic Gaming Commission (EEEP) in some way.